INTERNATIONAL OUTREACH
seeking Christ & sharing His love around the world.
Moment for Mission
Urgent Need for Assistance for Afghan Refugees
In October, Sughla and her family came to Virginia, fleeing Afghanistan and leaving everything behind.  Her husband was almost killed trying to get into the airport in Kabul, and her brother had to come without his family. The family now faces hunger and poor living conditions without money.  Another sister arrived this week with her 5 children and had to leave her husband behind in Kabul.
Everyone is struggling to adjust to starting over, and Sughla, who speaks English well, carries these burdens the most, getting tearful when telling their stories.    
We Can Help Sughla and others with:
Low-cost Apartments
Employment Opportunities
Adult bikes to get to work
Household items such as furniture and carpets
Twin beds with sheets, blankets and pillows (These must be new)
Kitchen supplies like dishes, pots and pans, silverware and glassware
Pressure cookers
Toddler beds and cribs
Gift cards for diapers and other things
How can I Help?
Support Refugees in Hampton Roads
FPC OUTREACH PARTNERS
"The Kingdom grows as we defeat poverty and disease, as we make peace, as we welcome orphans into homes, as we release the captive and as we share the gospel with the lost."
TREE OF LIVES
To strengthen the African family in our shared battle against HIV/AIDS and poverty.
In 2001, Drs. Richard and Judith Brown, Presbyterian missionaries and First Presbyterian Church of Norfolk members, founded the Holy Family HIV/AIDS Center on the grounds of Nazareth Hospital in Kenya. First Presbyterian Church began the Tree of Lives ministry in 2004 to support the work of this vital clinic. Since then, Tree of Lives has expanded to include other programs that support the African family through HIV/AIDS awareness. In 2020, the Tree of Lives Kenya NGO was approved by the Kenyan government. Tree of Lives and Tree of Lives Kenya will work together to further our shared battle against HIV/AIDS.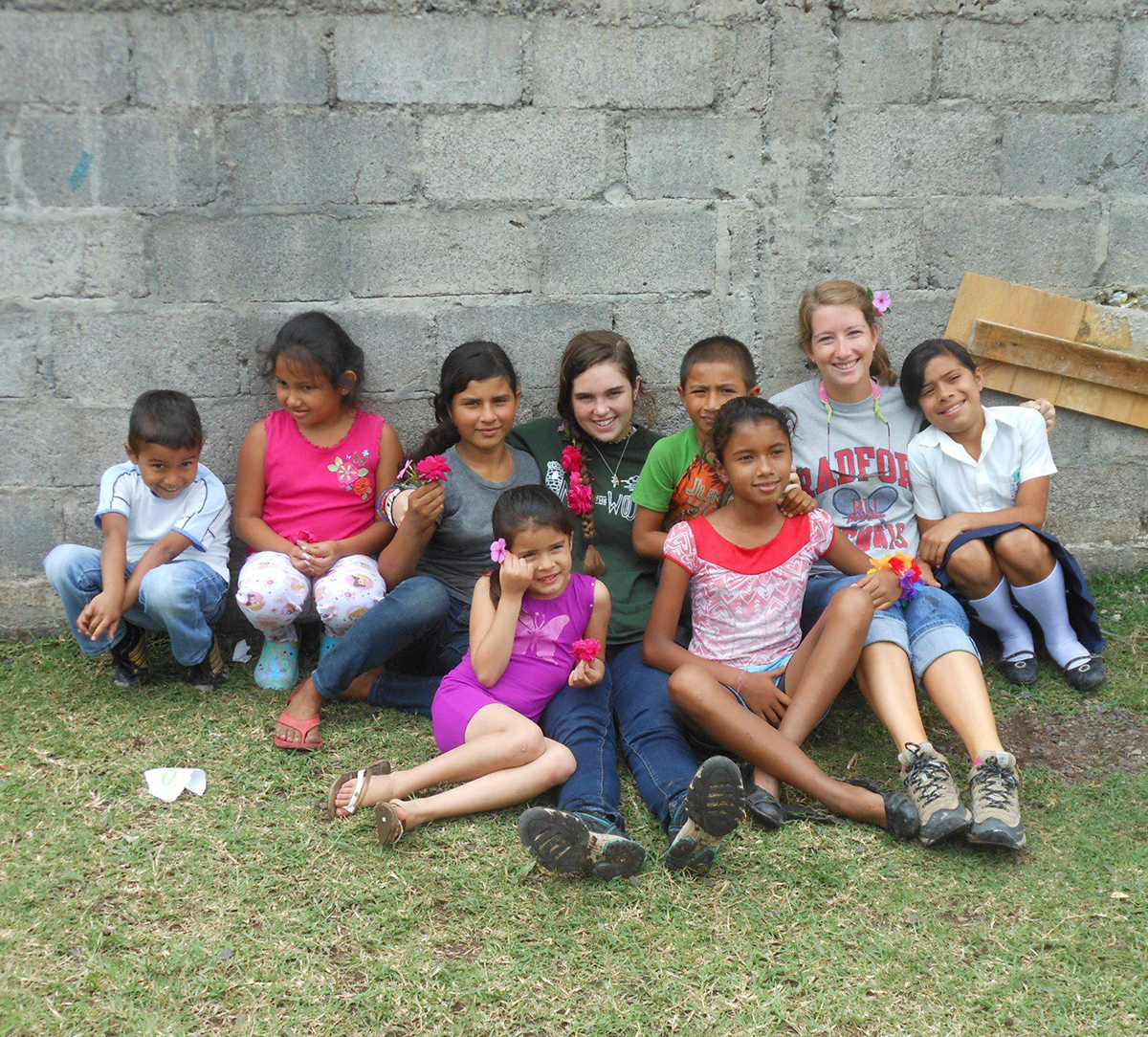 Vida Joven
Introducing adolescents to Jesus Christ and help them grow in their faith.
La Finca (The Farm) is a Young Life Camp/Coffee farm hidden in the mountains of Matagalpa, Nicaragua. Here, a young Nicaraguan comes to experience the love of Christ and to have the best week of their life. La Finca began in 1992 with the first Young Life camp and has been expanded to host 187 guests. A new master plan was completed in 2017 enabling La Finca to accommodate 350 guests. Many projects are accomplished each year by Service and Learning Teams (mission teams) who partner with Vida Joven Nicaragua. When the camp is not being used by Vida Joven Nicaragua it hosts church groups and NGOs and Service and Learning Teams. Every pound of coffee grown on La Finca serves the additional purpose of helping raise the necessary funds to send Nicaraguan young people to camp. 
GLOBAL STUDENT FRIENDSHIP
A place to foster new relationships and to help with practical, personal and spiritual needs
The Global Friendship organization is located near Old Dominion University. It is run by Kurnia and Lian Foe. It has served more than 10,000 international students, visiting scholars, and immigrants since 2005. The Global Friendship organization helps furnish more than 300 apartments of our international students each year and they host weekly melas and gatherings. If you would like to learn more about how you can get involved, please call 757-309-0808 and the email is drkurniafoe@gmail.com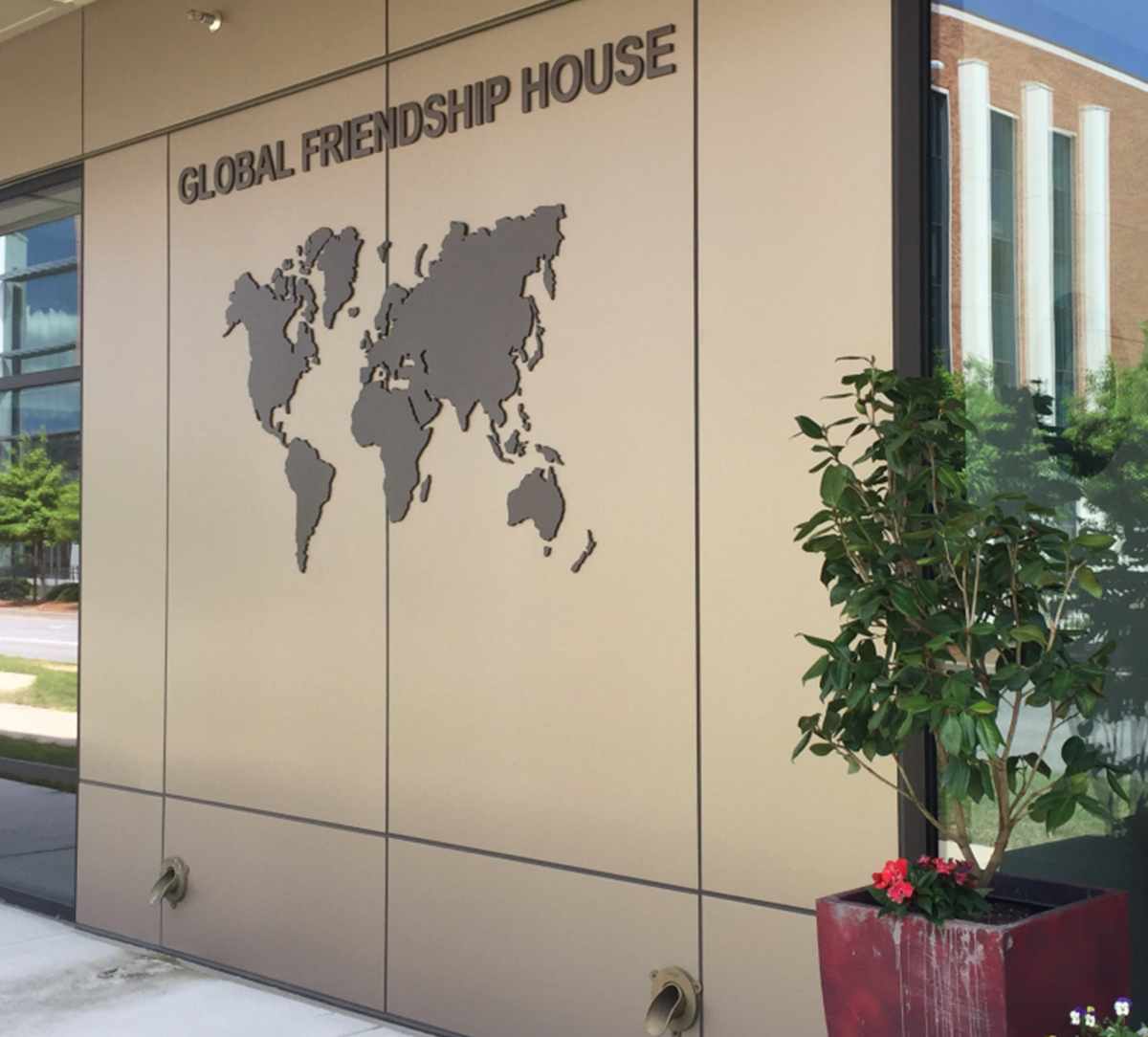 HELP for Nicaragua /Santa Lastenia Clinic
Providing quality and compassionate health care to all
HELP for Nicaragua grew out of missions trips made to Young Life Nicaragua beginning in 1998.  The need for health care in the area was apparent and next followed several temporary medical clinics held at Camp Vida Joven from 2000 to 2004.  Community leaders from around the Vida Joven camp approached us in 2004 with a piece of property they were willing to donate for a medical clinic.  The clinic was built and opened in 2005 and has been offering medical services ever since. It serves 3600 people in seven communities in the rural highlands of Nicaragua with basic primary care including prenatal care, well-baby care, standard immunizations, nutritional deficiencies, parasitic infections, and non-communicable illnesses. Physicians , nurses, PA's , spanish  speaking translators, and other medical personnel from FPC have served patients there.
The Outreach Foundation SYRIA & LEBANON PARTNERSHIP
Engaging followers of Christ for his work in the world
For over 40 years The Outreach Foundation has connected congregations and people in the United States with church partners around the world in Christ-centered evangelistic mission. A core mission is identifying and helping to fund projects and people who are making an impact for Christ.  But more than projects, they view their work as centering on relationships. Outreach is like "connective tissue" in the body of Christ.  And in making connections, we can see what gifts we have to share with each other, and also what we can learn from each other. In recent years, FPC has been working with the Outreach Foundation as they support the mission and ministry of the National Evangelical Synod of Syria and Lebanon.  Our Presbyterian family in that region are facing unprecedented challenges due to Covid and economic collapse. Throughout it all, the National Evangelical Synod of Syria and Lebanon (our Presbyterian family) has overseen the vital mission and ministries of its 40 congregations with great hope and purpose.
Commonwealth Catholic Charities - Refugee Resettlement
Providing quality, compassionate human services to all people- especially the most vulnerable, regardless of faith
Refugees come to the United States with great need, having left their homes, possessions, and often even their families in search of safety and a new start. They arrive with hopes for a brighter future. Commonwealth Catholic Charities and FPC help these individuals achieve stability and equips them with the skills and guidance they need to begin their new lives in the United States. There's lots of ways to get involved and help this vital ministry. 
FPC MISSIONARIES
SHARING CHRIST'S LOVE AROUND THE WORLD.
CHRIS HAYNES
Missionary to the Czech Republic
Chris Haynes is a missionary sent out by First Presbyterian Norfolk serving in the Czech Republic under the auspices of Presbyterian-Reformed Ministries International (PRMI). He serves on the teaching team at an international church in Prague where he also regularly leads the Alpha Course. He offers a weekly Bible study for international students and helps with Scripture Union's English camps. He serves as a teacher for PRMI's Dunamis Course in Europe (Czech Republic, UK, Estonia, and Belarus) as well as PRMI's Liaison to the Vatican.   Please email Chris to subscribe to his monthly mission update email.
HOLLMAN MENDOZA
Regional Director of Young Life Central America
Hollman Mendoza is married to Karelia with two children, Ivonne (10) and Gabriel (8). He grew up in Nicaragua in the middle of a civil war. When he was 18 years old, he started playing basketball in a league run by a North American Young Life leader in Esteli, Nicaragua. He met Jesus through being invited by that leader to Young Life Camp in 1998. He began to serve as a volunteer leader for many years. In 2002, he became part of the Young Life staff. In 2011, God called him to serve as National Director of Nicaragua. There he oversees a large ministry of more than 90 neighborhood clubs, led by over 40 staff people and 450 volunteers. Hollman's passion is that every kid will get a chance to have a relationship with Jesus and grow in that relationship. In 2020 God called him to serve as the Regional Director of Young Life Central America.