Where am I in my Faith Journey?
Are you an exploring, growing, discovering or impacting Christian? Do you desire to grow deeper in your relationship with Jesus? Are you wrestling with doubts and questions about Scripture, God, humanity and faith? 
Then you've come to the right place!
I am an "Exploring" Christian
First Steps to Growing in Your Faith
Growing in our relationship with Jesus and learning to live as a disciple is a lifelong process. Just as when we were babies, we must first learn to stand before we walk, and walk before we run. Through small daily commitments we begin to discover a new understanding of Who this Jesus really is and why we need him!
We are a church that is committed to helping you grow closer to Jesus, wherever you may be in your faith journey. 
If you are at the beginning of this journey and finding yourself asking basic, but big questions about faith like "Who is Jesus?" or "What is the Bible?" than we invite you to work through this playlist to learn more. 
First Step
Check out these videos that dive into the core meaning of a saving faith in Jesus Christ.
Second Step
Read these selected Bible Passages
Learn more about the message of Jesus by reading the following Gospel passages:
The Sermon on the Mount
The Greatest Commandment
The Final Judgement
Discover more about Jesus arrest, death and resurrection in the Gospel of Matthew:
Scene 1: The Trial of Jesus
Scene 2: The Crucifixion of Jesus
Scene 3: The Resurrection of Jesus
Third Step
Commit to a daily devotional reading
One of the key ways that we learn more about Jesus is by reading Scripture. And engaging in a practice of daily devotionals. Here are some links to short, but helpful resources and daily readings. 
Fourth Step
Get connected in community at FPC
Recommended Practices
Worship! Attend Sunday morning worship service.
Serve! – Commit to an act of service like Saturday Soup Kitchen, Greeting on Sunday Morning, volunteering for a C4C project. Email Joel@fpcnorfolk.org to get connected!
Pray! – Start simple and pray simple prayers each day. Giving thanks to God, bring your questions and doubts before Him. Check out the A.C.T.S. method of prayer to get started!
I am a "Growing" Christian
Next Steps to Growing in Your Faith
I understand that I need Jesus and that Faith is a gift of God's all-sufficient Grace. I desire to know more about who Jesus is and how do I grow deeper in my relationship with him?
Below you will find many resources that will help guide you in learning more about the essentials of our faith. 
Who is Jesus?
What is the Bible?
How do I pray?
First Step
Check out this videos wrestle with who Jesus really is, and why the Bible is the source of our knowledge of Him
Second Step
Commit to a deeper Bible reading plan
Read the Gospel of Mark in 8 Days
Day 1:
Day 2:
Day 3:
Day 4:
Day 5:
Day 6:
Day 7:
Day 8:
Third Step
Grow deeper in your commitment
Attend Classes at FPC
FPC101– Learn more about the church and ways to get connected! Check out our "events" page for upcoming FPC101 sessions
Faith Matters – Drop in during the 10am Community Hour on Sunday mornings as we explore the foundations of our faith
Basic Bible – Sunday mornings at 10am during the community hour in Rm. 103
Recommended Practices
Attend Worship service weekly
Daily Bible Reading
Pray Daily
Commit to regular financial giving
Invite people to church
Serve the church and community
I am a "Discovering" Christian
Cultivating a deeper relationship with Jesus
I'm beginning to understand that Jesus is my savior and my guide, but also desires to be my friend. Jesus calls us into a relationship with Him! I am beginning to seek answers to the quesiton, What does it mean to be a friend of Jesus?
In this section you will find information and resources to help you explore how we cultivate a relationship with Jesus and how Jesus cultivates a relationship with us!
Wrestling with the "Problem of God's Existence"
An FPC Masterclass with Senior Pastor Jim Wood
I am a "Impacting" Christian
"Here I am Lord, Send Me!" Isaiah 6:8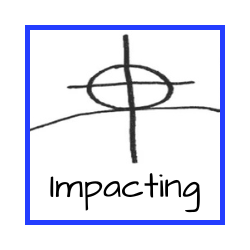 I understand that I was dead in sin, but have been raised to new life in Jesus Christ. I now live a transformed life in a ever-growing relationship with Jesus and I desire to make Him Lord over ever aspect of my life. 
As I continue to grow deeper, the prevailing quesiton in my life is, "Where is Jesus sending me?"
First Step
Watch these videos on the question, "Where is Jesus Sending Me?"
Jesus calls me to be All-In
Jesus calls me to Faith-"full"
Second Step
Read the entire Bible!
Commiting to reading through the entire Bible is one of the most life-transforming discipleship practices there is! We encourage you to take the B90X challenge, a commitment of 30 minutes a day that will take you from Genesis 1 to Revelation 22 in just 3 months! This Bible reading plan moves fast, but gives you a rich and comprehensive overview of the full Gospel of Jesus Christ. 
We are committed to supporting you in your Bible reading journey. 
Take a moment to Register for the B90X challenge by clicking the button above and completing the short form. This will allow us to follow up with you and support as you read. 
You can download the Daily B90X Bible Reading Plan by clicking the image.
OR
Start the 90-Day Bible Reading Plan on the Bible app By Clicking Here! 
Diving Deeper